Everyday Hybridity
Dr Paul O'Connor
Anthropology/Sociology/Cultural Studies/
Hong Kong/Ethnicity/Everyday Life
Lecturing in Anthropology at CUHK
Author of "Islam in Hong Kong: Muslims and Everyday Life in China's World City"
Hong Kong University Press 2012
This blog discusses my research on Muslims, religious minorities, and ethnicity in Hong Kong. It also looks at social theory, and everyday life academia, issues of multiculturalism, racism in Hong Kong, visual culture, skateboarding culture, and prefigurative politics.
contact: Dr Paul O'Connor
everydayhybridity@gmail.com
http://cuhk.academia.edu/PaulOConnor
twitter.com/peejayohhsee
The Book
Ethnicity in Hong Kong Survey
Connections
My Publications
What is Everyday Hybridity?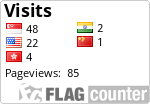 Free counters
powered by tumblr
seattle theme by parker ehret