Everyday Hybridity
Dr Paul O'Connor
Anthropology/Sociology/Cultural Studies/
Hong Kong/Ethnicity/
Skateboarding/Everyday Life
Lecturing in Anthropology at CUHK
cuhk.academia.edu/PaulOConnor
Follow me on Academia.edu
@peejayohhsee
everydayhybridity@gmail.com
My Publications
What is Everyday Hybridity?
Posts on Hybridity
Posts on Hong Kong
Posts on Islam
Posts on Skateboarding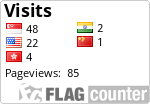 Free counters
powered by tumblr
seattle theme by parker ehret
"I think that thousands of teachers are engaged in schools and universities the length and breadth of the country, on a daily basis, in the business of promoting not an anxious and self-lacerating kulturkampf, but a culture of confidently evolving and genuine enquiry. It is this that the students - whether in hijabs or hoodies - hearken to. For me, the argument about whether British society should respond to its multicultural reality by becoming a super-heated melting pot or an un-tossed salad bowl is based on a false opposition. Both positions bespeak an attitude to culture that is inherently ossified."